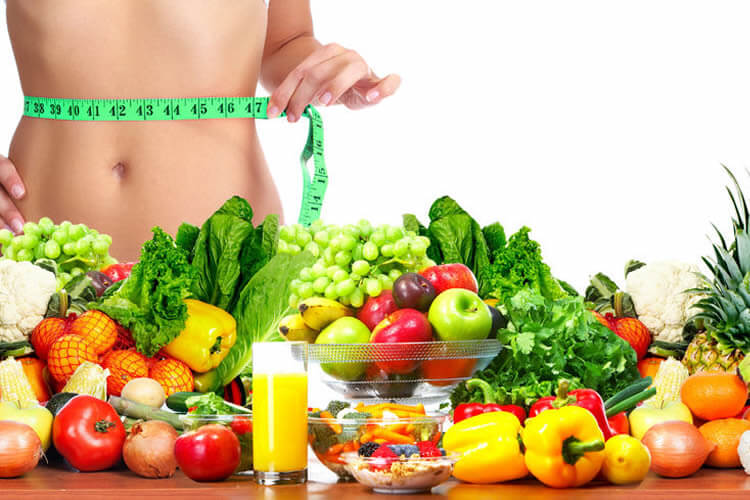 WEIGHT MANAGEMENT
BASIC GUIDE FOR WEIGHT MANAGEMENT
1.PHYSICAL EXERCISE
2.BALANCE DIET
3.PROPER SLEEP
4.EATING HABIT/PROPER CHEWING
5.GOOD LIFE STYLE
OBESITY-
Overweight and obesity are defined as abnormal or excessive fat accumulation that causes several health problems
• It is one of the major risk factor for a number of chronic diseases, including diabetes, cardiovascular diseases and cancer.
Questions to Ask Yourself ?
•Why is this person obese?
•How is obesity affecting this patient?
•What is the best treatment plan?
FACTS ON OBESITY
• Worldwide obesity has nearly tripled between 1975 and 2016
• In 2016, more than 1.9 billion adults were overweight and over 650 million were obese • 41 million children under the age of 5 were overweight or obese in 2016
• Worldwide, at least 2.8 million people die each year as a result of being overweight or obese
• THE GOOD NEWS: Obesity is preventable
Differential Approach to Obesity Assessment
Diet-100%-
Metabolism-60-80%
Activity-20-0%
Assess-
•BMI and Waist Circumference
•Root causes of weight gain
FACTORS AFFECTING FITNESS
Physical fitness is considered a measure of the body's ability to function efficiently in work and leisure activities
Factors affecting fitness:
• Diet
• Exercise
• Physical disability
• Illness and fatigue
• Intake of Drugs
• Stress
• Environment
• Lifestyle
IMPORTANCE OF WEIGHT MANAGEMENT
• Losing weight as part of weight management is important because weighing too much is not good for health
• Being overweight increases your risk of health conditions such as heart problems, high blood pressure, type 2 diabetes, osteoarthritis, sleep problems, respiratory (breathing) problems and many others
• The best way to lose weight is to eat fewer calories (units of energy that your body gets from food) and get regular exercise
• Losing even a small amount of weight can lower your risk of health problems
FAST FOOD CONSUMPTION PATTERN AND ITS ASSOCIATION WITH OVERWEIGHT AMONG HIGH SCHOOL BOYS IN MANGALORE CITY OF SOUTHERN INDIA 2015 MAY 9
| | | | |
| --- | --- | --- | --- |
| CHARACTERISTICS | NUMBER | % | |
| CURRENT FAST FOOD CONSUMPTION HABIT(N-300) | | | |
| YES | 292 | 97.3 | |
| NO | 8 | 2.7 | |
| FREQUENCY OF CONSUMPTION PER WEEK | | | |
| ONCE A WEEK | 183 | 62.7 | |
| TWICE A WEEK | 45 | 15.4 | |
| ONCE ON ALTERNATE DAY | 22 | 7.5 | |
| ONCE ALMOST EVERYDAY | 31 | 10.6 | |
| MORE THAN ONCE/DAY | 11 | 3.8 | |
1.KNOW YOUR BODY BETTER;-
THIS DEVICE WILL SHOW:-
4.SKELETAL MUSCLE PRECENTAGE
IDEAL BODY WEIGHT
•IF YOU ARE NOT IN THE NORMAL RANGE THEN HOW TO KNOW WHAT IS YOUR IDEAL BODY WEIGHT.
•CONVERT YOUR HEIGHT IN CENTIMETERS THEN,
•LETS CALCULATE:- HEIGH =5'2" (FEMALE), IBW=157CM-105, IBW=52KG, IBW RANGE=50KG – 54KG.
IDEAL BODY WIGHT IN(KG)
For female=Height(CM)-105
For male=Height(CM)-100
BODY ANALYZE
•

Body Weight (In Kg)=body Weight (In Pounds)x0.45
•Body Fat Percentage :-Percent Body Fat Is The Amount Of Fat On Your Body Compared To Fat-free Mass. Exact Body Fat Percentage Can Not Be Precisely Determind ,But Several Methods Can Be Used To Estimate The Number.
VISCERAL FAT LEVEL
Visceral Fat Is Body Fat That Stored Within The Abdominal Cavity And Therefore Stored Around A Number Of Important Internal Organs Such As The Liver, Pancreas And Intestine
SKELETAL MUSCLE PERCENTAGE
•
IT IS ALSO CALLED "LEAN BODY MASS", IT REFERS TO THE MUSCLES PRESENT IN YOUR BODY WHICH PROVIDES YOU POWER AND STRENGTH.
•
Bmi Is A Statistic Developed By Adalphe Quetelet In The 1900's For Evaluating Body Mass . It Is Based Upon Your Height And Weight
RMR
•Minimum Number Of Calories Needed To Support Basic Functions, Including Breathing And Circulation When The Body Rest
IF THE FAT % IS HIGH
•Avoid Fried Foods In Diet
•Do Physical Activity Daily
•Go For Good Fats Like Flax seed Oil, rice Bran Oil Etc
•Loose Weight If Overweight Or Obese
•Consume Lots Of Water Daily 3-4 Liters.
IF THE MUSCLE % IS LOW
•
Have Proteins In Your Diet
•Consume Lots Of Water Daily 3-4 Liters.
•Do Physical Activity Daily
•Consume Less Of Carbohydrates Like Rice, Suji Etc
•Loose Weight If Overweight Or Obese
CALCULATE YOUR WATER INTAKE
•
1kg=2.2pounds
•Divide Your Weight By 2
•Multiply The Value By 0.045
•Example:-
•Weight=50kg
•Convert It Pounds-50*2.2=110
•Divide By 2=110/2=55
•Multiply By 0.045=55*0.045
•2.4liters


WITH BASIC EXERCISE
SUGGESTED DIET PLAN & BASIC EXERCISE MEALS MENU;
Early Morning :
1-2 Capsules Veslim Capsules and Xtract V + 1 glass luke warm Water
Breakfast
Enerva Breakfast Cereal with 1 glass Milk/ 1 Bowl Oats Porrdige/ 1-2 Besan Cheela/ 1 Bowl Vegetable Daliya/ 2-3 pieces of Dhokla/ 1 Bowl Vegetable Uttapam/ Multi-Grain Bread with baked Omlette/ 1-2 Vegetable Sandwiches in Brown Bread/ Veslim Shake (1 scoop with 1 glass of Milk)


Mid Morning Snack:


1 Bowl Sprouts/1 Bowl Bhel/ 4-5 Soaked Almonds with 1-2 Walnuts/ 1 Protein Bar With 1 Spoon Protein powder with 1 glass Water/ 1 Glass Lemonade with Stevia/ 1 Spoon Dietary Fibre with 1 glass Water/ Veslim Tea in a Cup of warm Water.


Lunch:
1-2 Roti + 1 Bowl Vegetable + 1 Bowl Curd + 1 Bowl Salad/ 1-2 Idli + Sambhar/ Roasted paneer with Sauted Vegetables/ Grilled Chicken with Sauted Vegetables with a piece of Multi-grain bread Teatime 1 Cup Veslim Tea/ Xtract F / Black Zeta Tea with 2 Digestive Biscuits/ I bowl of Papaya / Roasted Chana / Handful of Roasted Whole Grains (unsalted)
Evening Snacks: Chana , slim tea.
Dinner :
Veslim Shake (1 scoop with 1 glass of Milk) Post Dinner 1 Cup of hot Water
EXERCISE PLAN

:
Basic Exercise Spot Jogging/ Brisk Walking- 3 times daily for 10 minutes
•
Drink 3-4 liters of water daily
• Eat less amount of refined carbohydrates like white bread, pasta, etc.
• Go for smaller portions of meals
• Keep healthy food around, in case you are hungry
• Eat more of fiber rich foods
• Chew food slowly and properly
• Avoid processed foods